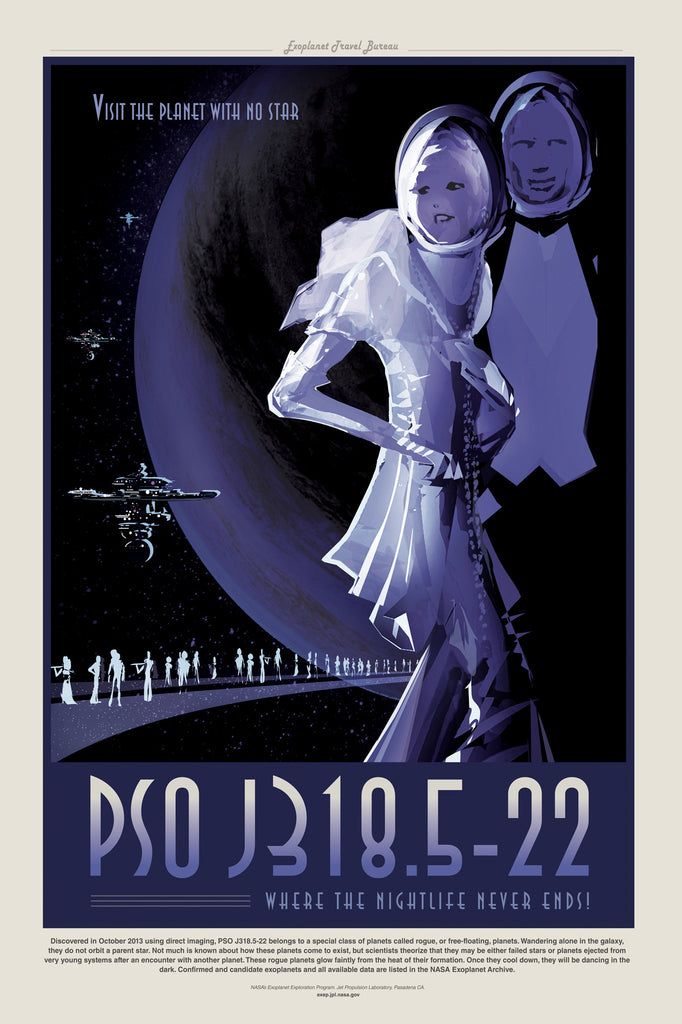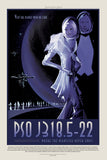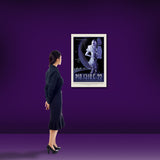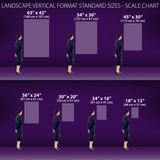 Looking for an exact size?
Email us for custom sizes and materials including:
• Stunning Metal Prints
• Gallery quality Acrylic Prints
• Amazing Framed Backlit Prints and much more!
Tell us about your cosmic vision and we'll make it a reality!
Email us at: CustomPrint@BigBangPrints.com
PSO J318.5-22 - Eternal Night
FREE SHIPPING within continental US
Discovered in October 2013 using direct imaging, PSO J318.5-22 belongs to a special class of planets called rogue, or free-floating, planets. Wandering alone in the galaxy, they do not orbit a parent star. Not much is known about how these planets come to exist, but scientists theorize that they may be either failed stars or planets ejected from very young systems after an encounter with another planet. These rogue planets glow faintly from the heat of their formation. Once they cool down, they will be dancing in the dark.
Image Credit: JPL/NASA