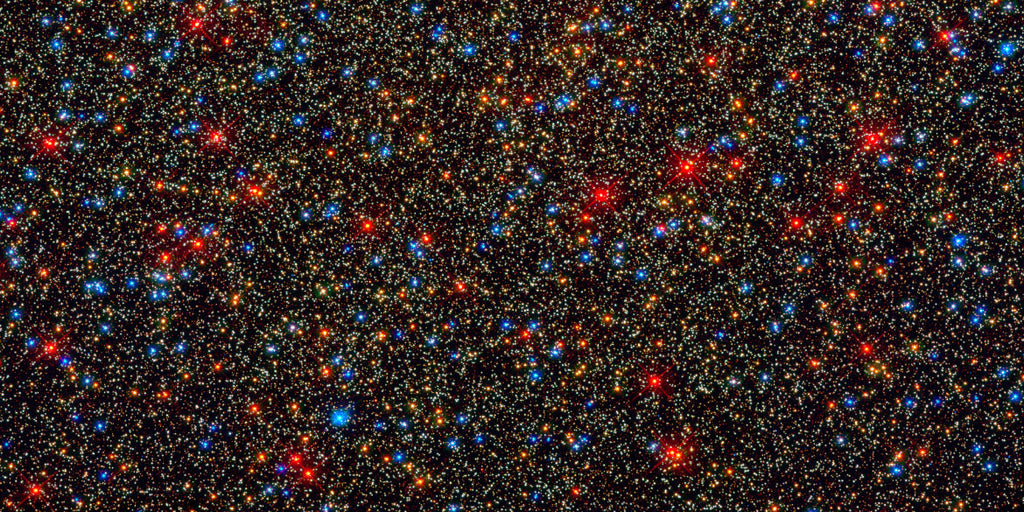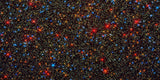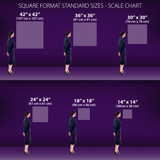 Looking for an exact size?
Email us for custom sizes and materials including:
• Stunning Metal Prints
• Gallery quality Acrylic Prints
• Amazing Framed Backlit Prints and much more!
Tell us about your cosmic vision and we'll make it a reality!
Email us at: CustomPrint@BigBangPrints.com
Omega Centauri III
FREE SHIPPING within continental US
The globular star cluster Omega Centauri has caught the attention of sky watchers ever since the ancient astronomer Ptolemy first cataloged it 2,000 years ago. Ptolemy, however, thought Omega Centauri was a single star. He didn't know that the "star" was actually a beehive swarm of nearly 10 million stars, all orbiting a common center of gravity. The stars are so tightly crammed together that astronomers had to wait for the powerful vision of NASA's Hubble Space Telescope to peer deep into the core of the "beehive" and resolve individual stars. Hubble's vision is so sharp it can even measure the motion of many of these stars, and over a relatively short span of time.

Analyzing archived images taken over a four-year period by Hubble's Advanced Camera for Surveys, astronomers have made the most accurate measurements yet of the motions of more than 100,000 cluster inhabitants, the largest survey to date to study the movement of stars in any cluster. A precise measurement of star motions in giant clusters can yield insights into how stellar groupings formed in the early universe, and whether an "intermediate mass" black hole, one roughly 10,000 times as massive as our Sun, might be lurking among the stars.