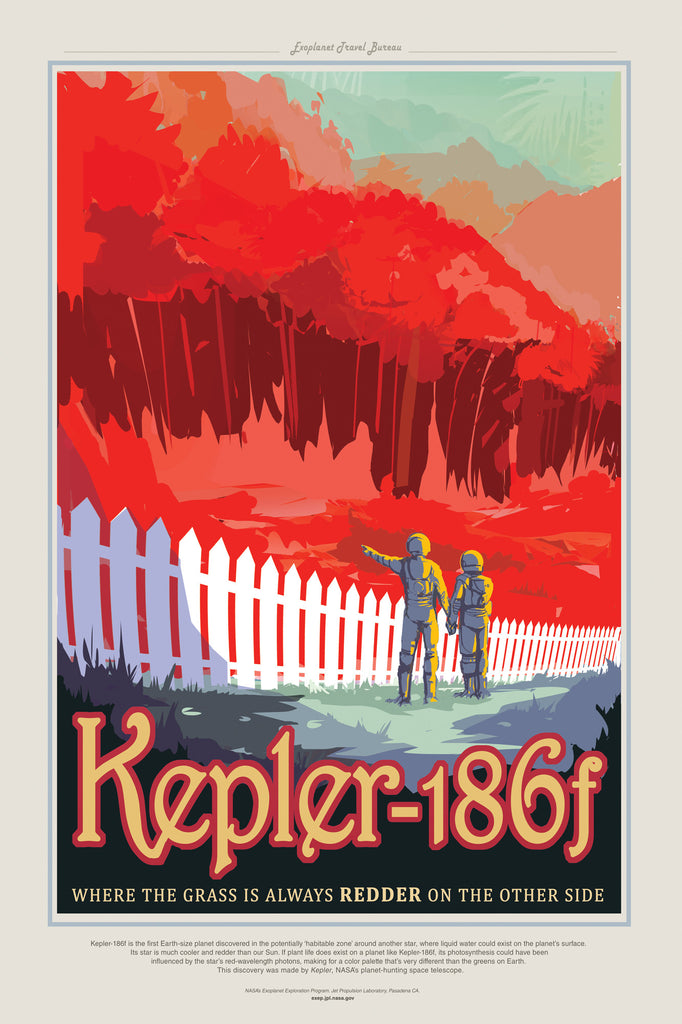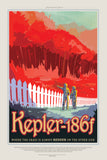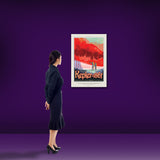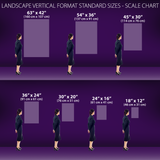 Looking for an exact size?
Email us for custom sizes and materials including:
• Stunning Metal Prints
• Gallery quality Acrylic Prints
• Amazing Framed Backlit Prints and much more!
Tell us about your cosmic vision and we'll make it a reality!
Email us at: CustomPrint@BigBangPrints.com
Kepler-186f - Red Grass
FREE SHIPPING within continental US
Kepler-186f is the first Earth-size planet discovered in the potentially 'habitable zone' around another star, where liquid water could exist on the planet's surface. Its star is much cooler and redder than our Sun. If plant life does exist on a planet like Kepler-186f, its photosynthesis could have been influenced by the star's red-wavelength photons, making for a color palette that's very different than the greens on Earth. This discovery was made by Kepler, NASA's planet hunting telescope.
Image Credit: JPL/NASA