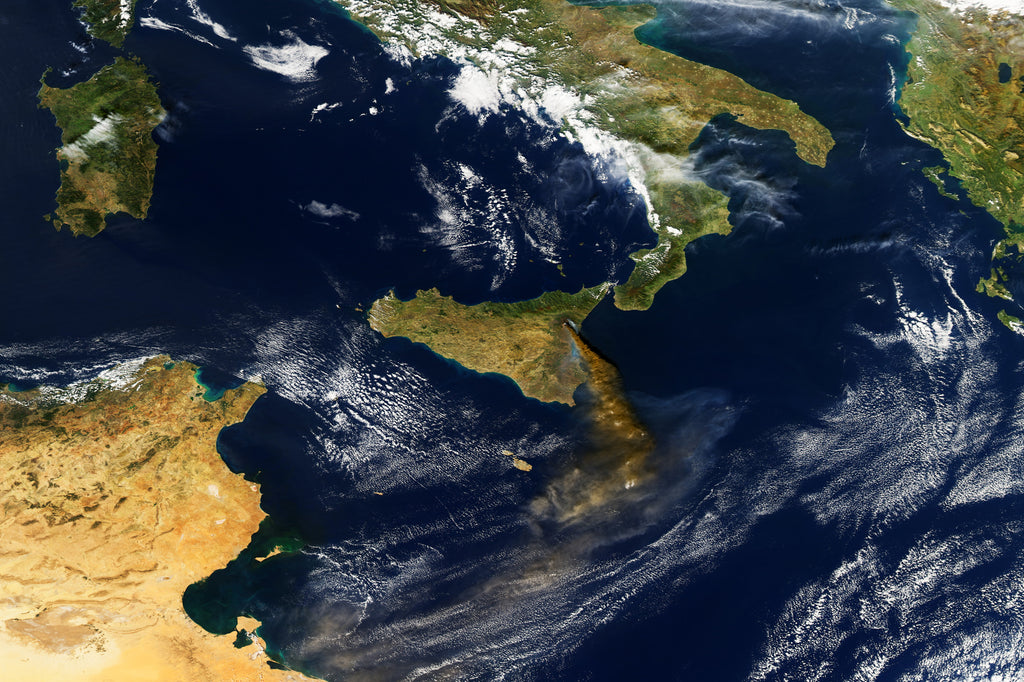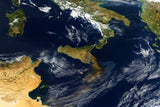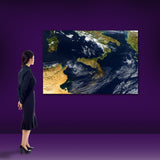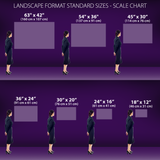 Looking for an exact size?
Email us for custom sizes and materials including:
• Stunning Metal Prints
• Gallery quality Acrylic Prints
• Amazing Framed Backlit Prints and much more!
Tell us about your cosmic vision and we'll make it a reality!
Email us at: CustomPrint@BigBangPrints.com
Sicily - Mt. Etna Eruption
FREE SHIPPING within continental US
On October 28, 2002, the Moderate Resolution Imaging Spectroradiometer (MODIS) on NASA's Aqua satellite captured this true-color image of the ongoing eruption of Europe's largest and most active volcano, Mt. Etna, on the island of Sicily. The volcano's thermal signature was detected by MODIS and is marked with a red overlay. On the northern slopes of the volcano, the thermal signature is possibly a second lava flow. A dense plume of what is likely ash and smoke is streaming southward from the volcano and out over the Mediterranean Sea.

According to news reports, at least two lava flows were still streaming down the summit's flanks as of Monday, October 28, but the flows had not come far enough down the mountain to affect any towns or villages. The lava did topple some ski resort facilities and power lines. Regional airports were closed when the ash and smoke decreased visibility to unsafe levels.