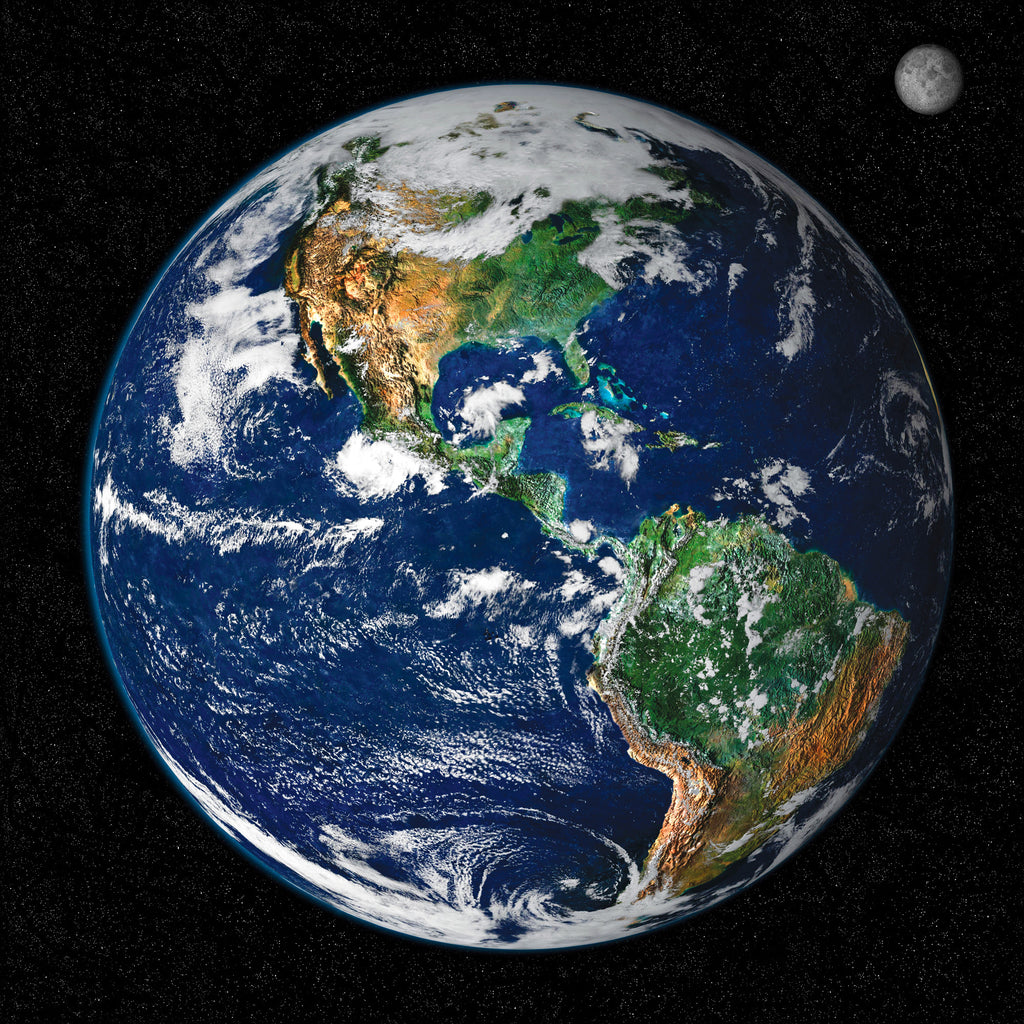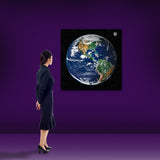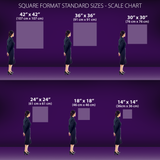 Looking for an exact size?
Email us for custom sizes and materials including:
• Stunning Metal Prints
• Gallery quality Acrylic Prints
• Amazing Framed Backlit Prints and much more!
Tell us about your cosmic vision and we'll make it a reality!
Email us at: CustomPrint@BigBangPrints.com
Earth I (Blue Marble)
FREE SHIPPING within continental US
This true-color image shows North and South America as they would appear from space 35,000 km (22,000 miles) above the Earth. The image is a combination of data from two satellites. The Moderate Resolution Imaging Spectroradiometer (MODIS) instrument aboard NASA's terra.nasa.gov/ Terra satellite collected the land surface data over 16 days, while NOAA's Geostationary Operational Environmental Satellite (GOES) produced a snapshot of the Earth's clouds.