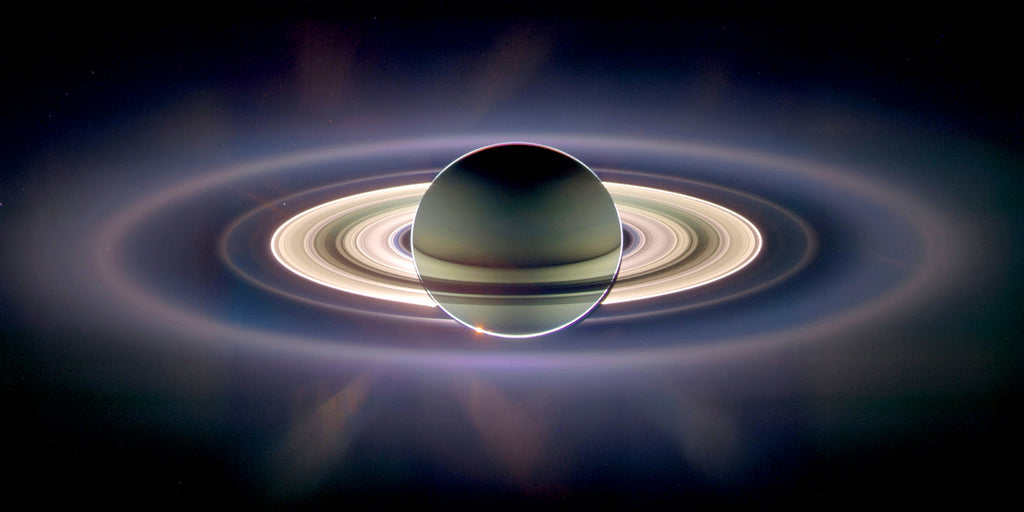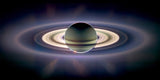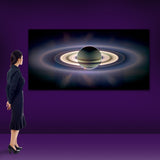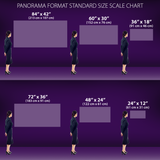 Looking for an exact size?
Email us for custom sizes and materials including:
• Stunning Metal Prints
• Gallery quality Acrylic Prints
• Amazing Framed Backlit Prints and much more!
Tell us about your cosmic vision and we'll make it a reality!
Email us at: CustomPrint@BigBangPrints.com
Saturn Eclipse
FREE SHIPPING within continental US
With giant Saturn hanging in the blackness and sheltering Cassini from the sun's blinding glare, the spacecraft viewed the rings as never before, revealing previously unknown faint rings and even glimpsing its home world.

This marvelous panoramic view was created by combining a total of 165 images taken by the Cassini wide-angle camera over nearly three hours on Sept. 15, 2006. The full mosaic consists of three rows of nine wide-angle camera footprints; only a portion of the full mosaic is shown here. Color in the view was created by digitally compositing ultraviolet, infrared and clear filter images and was then adjusted to resemble natural color.