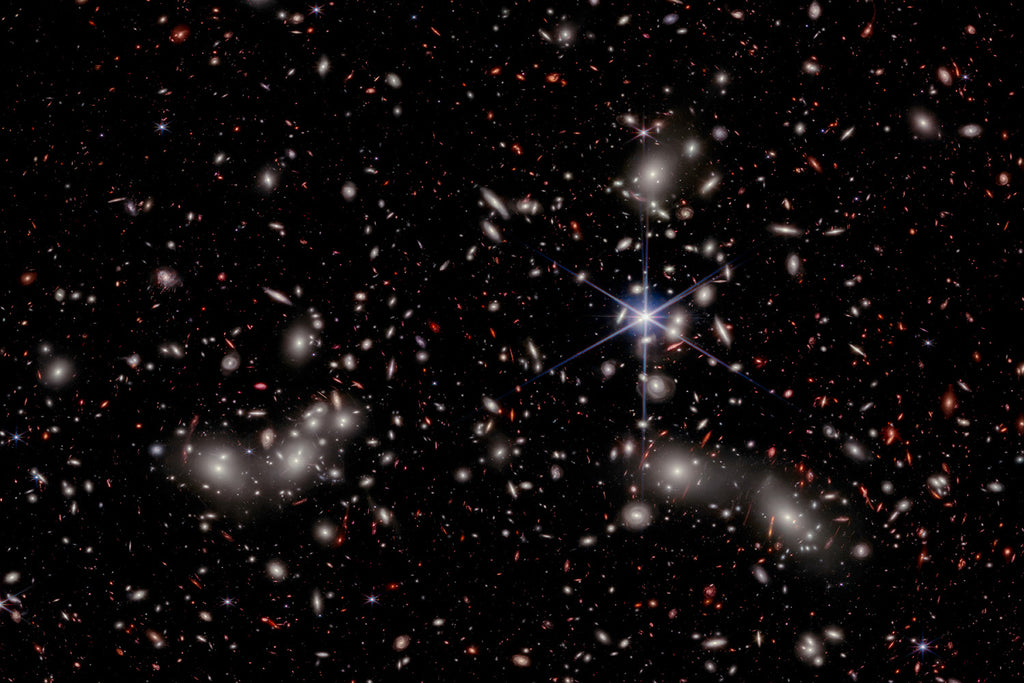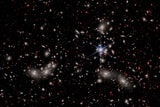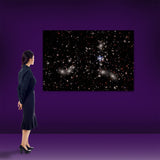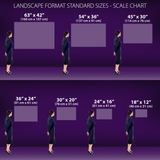 Looking for an exact size?
Email us for custom sizes and materials including:
• Stunning Metal Prints
• Gallery quality Acrylic Prints
• Amazing Framed Backlit Prints and much more!
Tell us about your cosmic vision and we'll make it a reality!
Email us at: CustomPrint@BigBangPrints.com
Pandora's Cluster James Webb Deep Field
FREE SHIPPING within continental US
Just incredible! A panorama created by stitching together four pictures of Webb's perspective of Pandora's Cluster reveals the merger of three distinct galaxy clusters into a megacluster as well as more than 50,000 sources of near-infrared light. Observe how some of the galaxies are warped and crimson in color. This is due to a phenomenon known as gravitational lensing, in which the megacluster in the foreground actually amplifies the farther-off galaxies in the background. Hubble has only previously conducted in-depth research on the cluster's central core, also known as Abell 2744 or Pandora's Cluster. Astronomers can have a far broader and more in-depth look at this region because to Webb's strong vision.

Credit: NASA, ESA, CSA, I. Labbe (Swinburne University of Technology) and R. Bezanson (University of Pittsburgh). Image processing: Alyssa Pagan (STScI)