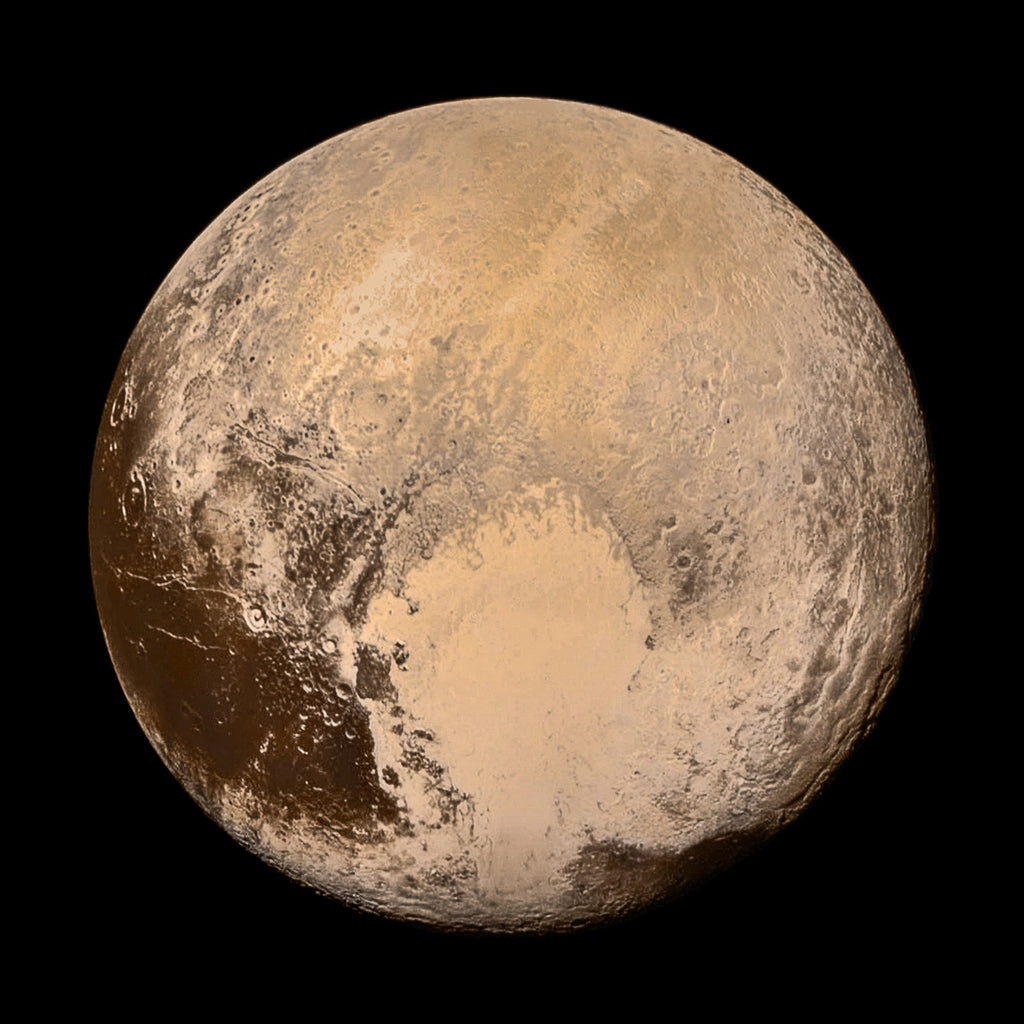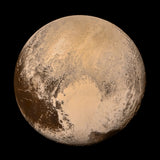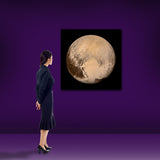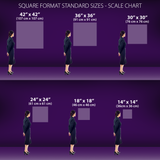 Looking for an exact size?
Email us for custom sizes and materials including:
• Stunning Metal Prints
• Gallery quality Acrylic Prints
• Amazing Framed Backlit Prints and much more!
Tell us about your cosmic vision and we'll make it a reality!
Email us at: CustomPrint@BigBangPrints.com
Pluto II
FREE SHIPPING within continental US
Four images from New Horizons' Long Range Reconnaissance Imager (LORRI) were combined with color data from the Ralph instrument to create this sharper global view of Pluto. (The lower right edge of Pluto in this view currently lacks high-resolution color coverage.) The images, taken when the spacecraft was 280,000 miles (450,000 kilometers) away from Pluto, show features as small as 1.4 miles (2.2 kilometers). That's twice the resolution of the single-image view captured on July 13 and revealed at the approximate time of New Horizons' July 14 closest approach.