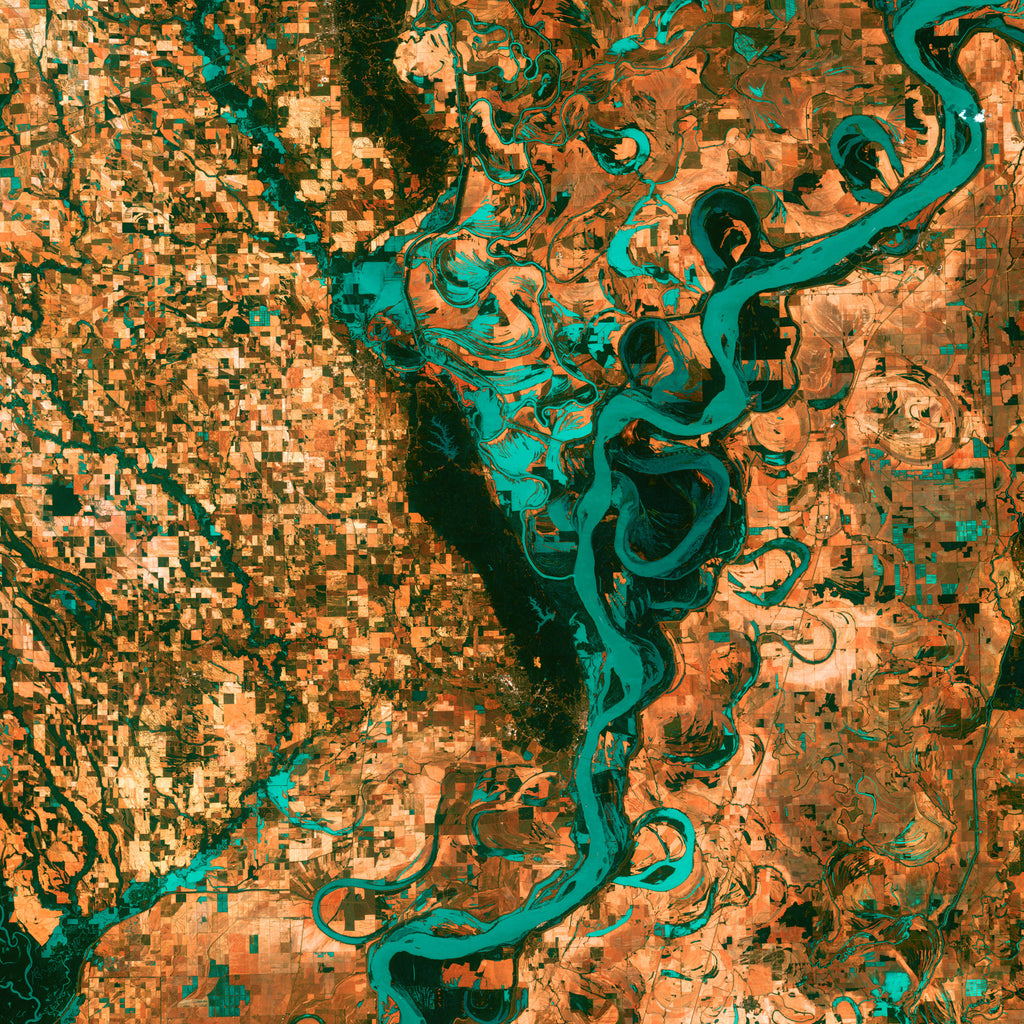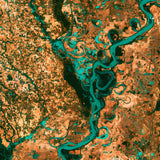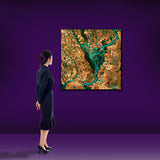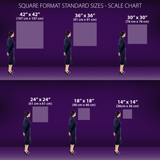 Looking for an exact size?
Email us for custom sizes and materials including:
• Stunning Metal Prints
• Gallery quality Acrylic Prints
• Amazing Framed Backlit Prints and much more!
Tell us about your cosmic vision and we'll make it a reality!
Email us at: CustomPrint@BigBangPrints.com
Mississippi River
FREE SHIPPING within continental US
Small, blocky shapes of towns, fields, and pastures surround the graceful swirls and whorls of the Mississippi River. Countless oxbow lakes and cutoffs accompany the meandering river south of Memphis, Tennessee, on the border between Arkansas and Mississippi, USA. The "mighty Mississippi" is the largest river system in North America.

Credit: NASA's Goddard Space Flight Center / USGS