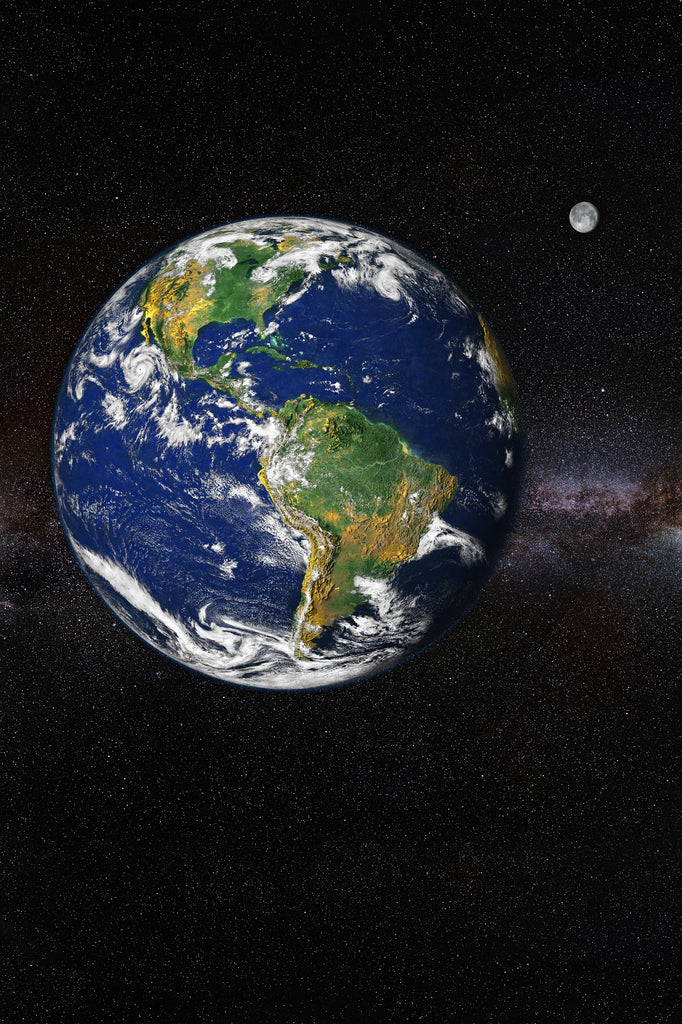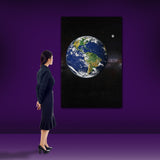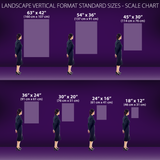 Looking for an exact size?
Email us for custom sizes and materials including:
• Stunning Metal Prints
• Gallery quality Acrylic Prints
• Amazing Framed Backlit Prints and much more!
Tell us about your cosmic vision and we'll make it a reality!
Email us at: CustomPrint@BigBangPrints.com
Earth in Space
FREE SHIPPING within continental US
This spectacular image was composed together from two separate images, using the Blue Marble Earth image and ESO's high resolution image of the Milky Way. There's something magical about seeing our beautiful home planet against the backdrop of our home galaxy and joining these two images was something we couldn't pass up.

Image Credit: NASA, ESO / S. Brunier