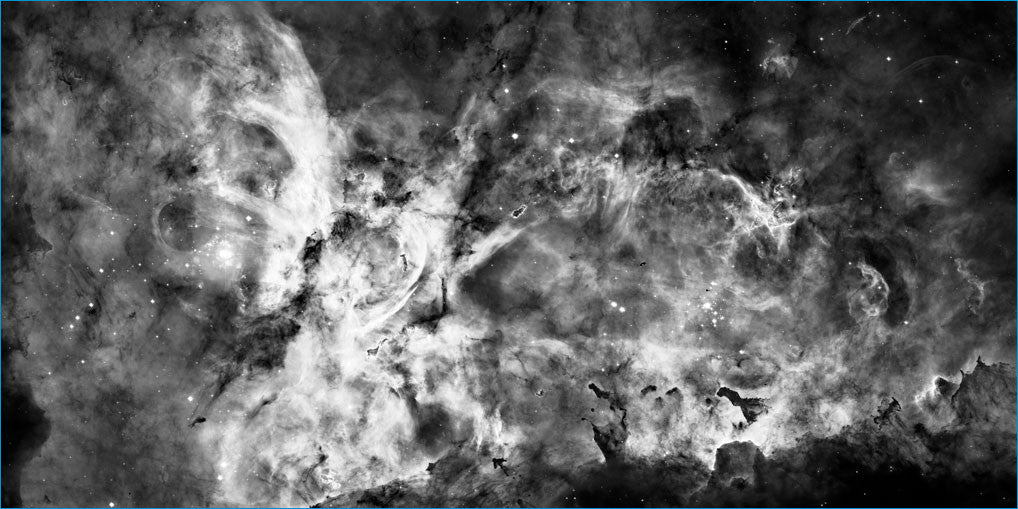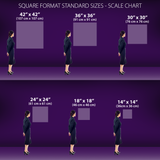 Looking for an exact size?
Email us for custom sizes and materials including:
• Stunning Metal Prints
• Gallery quality Acrylic Prints
• Amazing Framed Backlit Prints and much more!
Tell us about your cosmic vision and we'll make it a reality!
Email us at: CustomPrint@BigBangPrints.com
Nebula Carina Silver
FREE SHIPPING within continental US
A 50-light-year-wide view of the central region of the Carina Nebula where a maelstrom of star birth - and death - is taking place.
Hubble's view of the nebula shows star birth in a new level of detail. The fantasy-like landscape of the nebula is sculpted by the action of outflowing winds and scorching ultraviolet radiation from the monster stars that inhabit this inferno. In the process, these stars are shredding the surrounding material that is the last vestige of the giant cloud from which the stars were born.
The immense nebula contains at least a dozen brilliant stars that are roughly estimated to be at least 50 to 100 times the mass of our Sun. The most unique and opulent inhabitant is the star Eta Carinae, at far left. Eta Carinae is in the final stages of its brief and eruptive lifespan, as evidenced by two billowing lobes of gas and dust that presage its upcoming explosion as a titanic supernova.
The fireworks in the Carina region started three million years ago when the nebula's first generation of newborn stars condensed and ignited in the middle of a huge cloud of cold molecular hydrogen. Radiation from these stars carved out an expanding bubble of hot gas. The island-like clumps of dark clouds scattered across the nebula are nodules of dust and gas that are resisting being eaten away by photoionization.