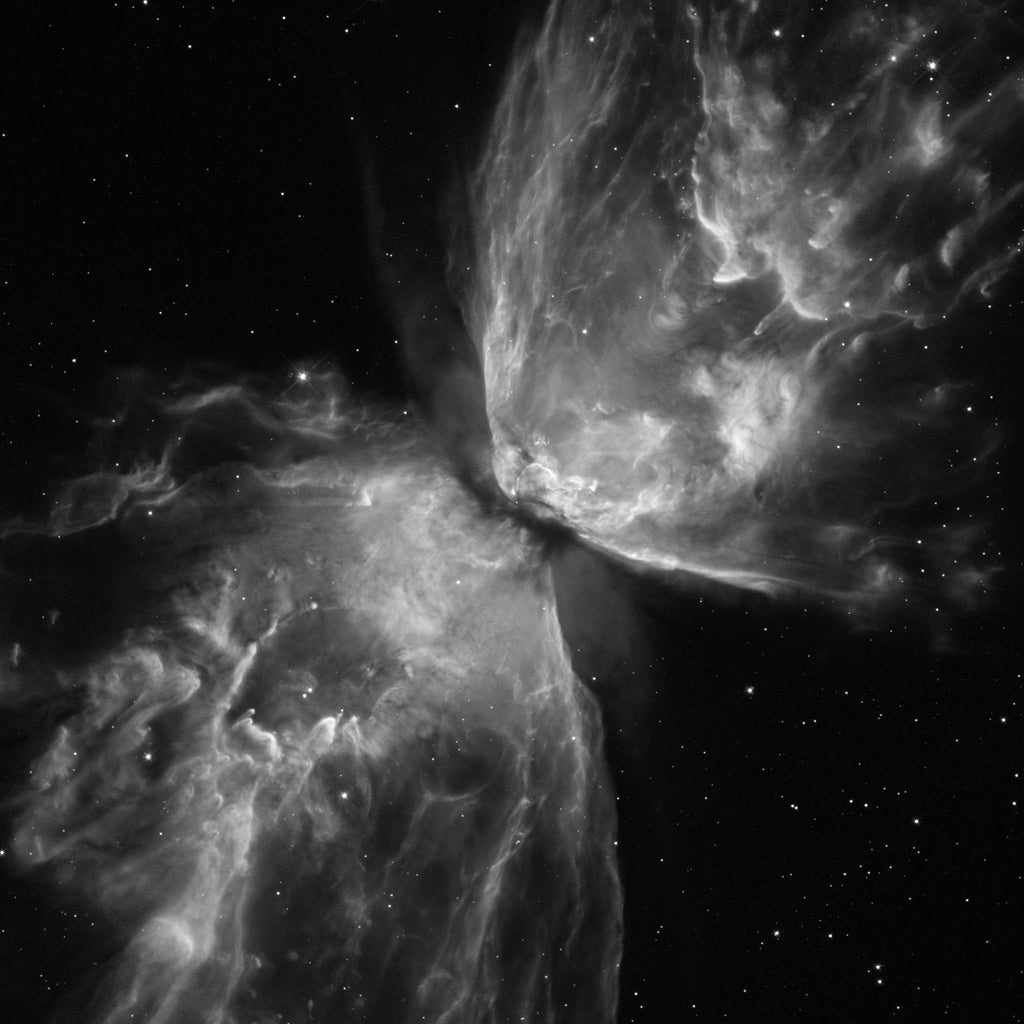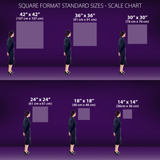 Looking for an exact size?
Email us for custom sizes and materials including:
• Stunning Metal Prints
• Gallery quality Acrylic Prints
• Amazing Framed Backlit Prints and much more!
Tell us about your cosmic vision and we'll make it a reality!
Email us at: CustomPrint@BigBangPrints.com
Nebula Butterfly Silver
FREE SHIPPING within continental US
What resemble dainty butterfly wings are actually roiling cauldrons of gas heated to more than 36,000 degrees Fahrenheit. The gas is tearing across space at more than 600,000 miles an hour—fast enough to travel from Earth to the Moon in 24 minutes!
A dying star that was once about five times the mass of the Sun is at the center of this fury. It has ejected its envelope of gases and is now unleashing a stream of ultraviolet radiation that is making the cast-off material glow. This object is an example of a planetary nebula, so-named because many of them have a round appearance resembling that of a planet when viewed through a small telescope.
The Wide Field Camera 3 (WFC3), a new camera aboard NASA's Hubble Space Telescope, snapped this image of the planetary nebula, catalogued as NGC 6302, but more popularly called the Bug Nebula or the Butterfly Nebula. WFC3 was installed by NASA astronauts in May 2009, during the servicing mission to upgrade and repair the 19-year-old Hubble telescope.