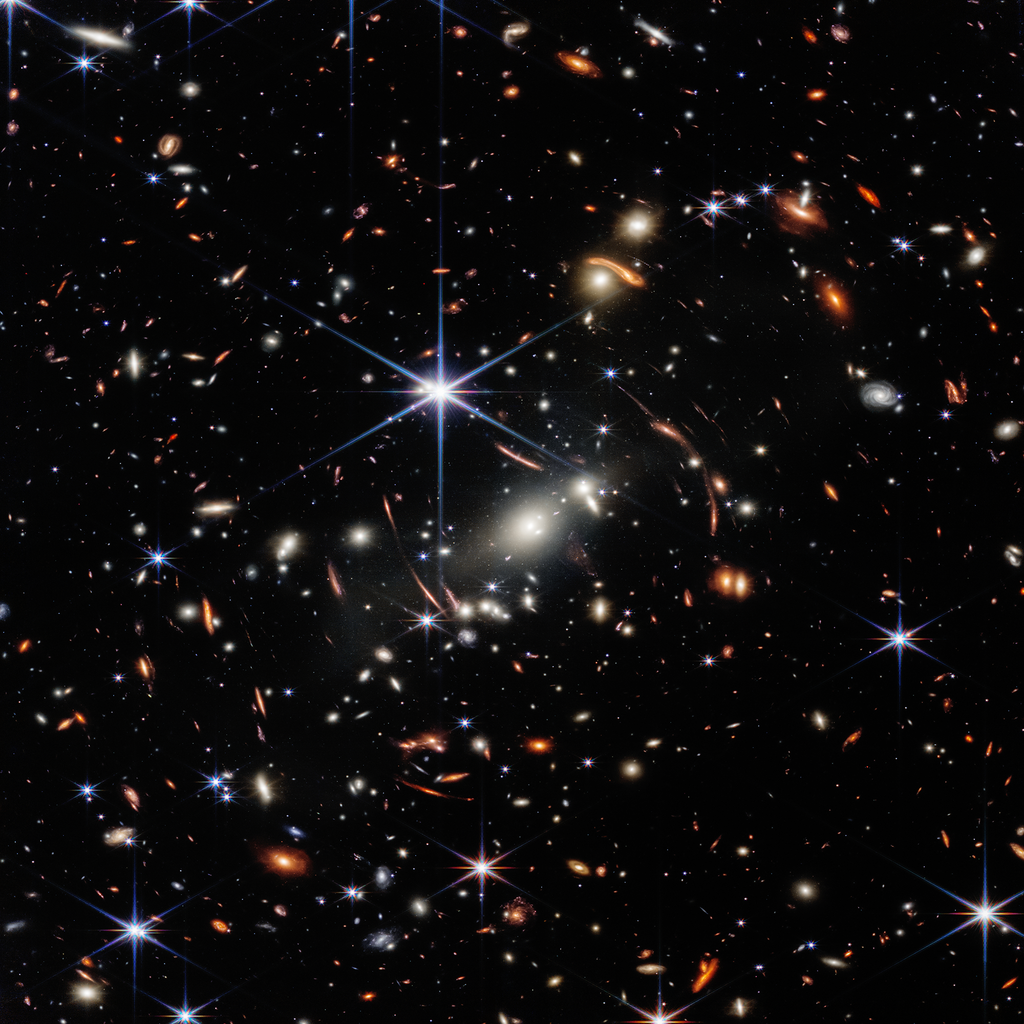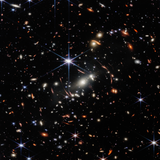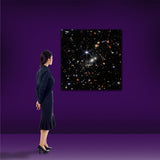 Looking for an exact size?
Email us for custom sizes and materials including:
• Stunning Metal Prints
• Gallery quality Acrylic Prints
• Amazing Framed Backlit Prints and much more!
Tell us about your cosmic vision and we'll make it a reality!
Email us at: CustomPrint@BigBangPrints.com
Webb's First Deep Field
FREE SHIPPING within continental US
After years of delays, NASA finally launched and deployed the James Webb Space Telescope. This stunning image was the first to be released, simply titled Webb's First Deep Field. This image is the deepest and sharpest infrared image of the distant universe to date, showing incredible detail that was simply not possible using the much older Hubble Space Telescope.
Thousands of galaxies containing billions and billions of stars – including the most distant objects ever observed – are revealed in the Webb's view for the very first time. Hold up a grain of sand at arm's length to the night sky on a clear night and you'll get some sense of the tiny area used for this very first image. This was a 12.5 hour exposure. It took Hubble weeks of open shutter time to get deep space pics like this.
Credit: NASA/JWST