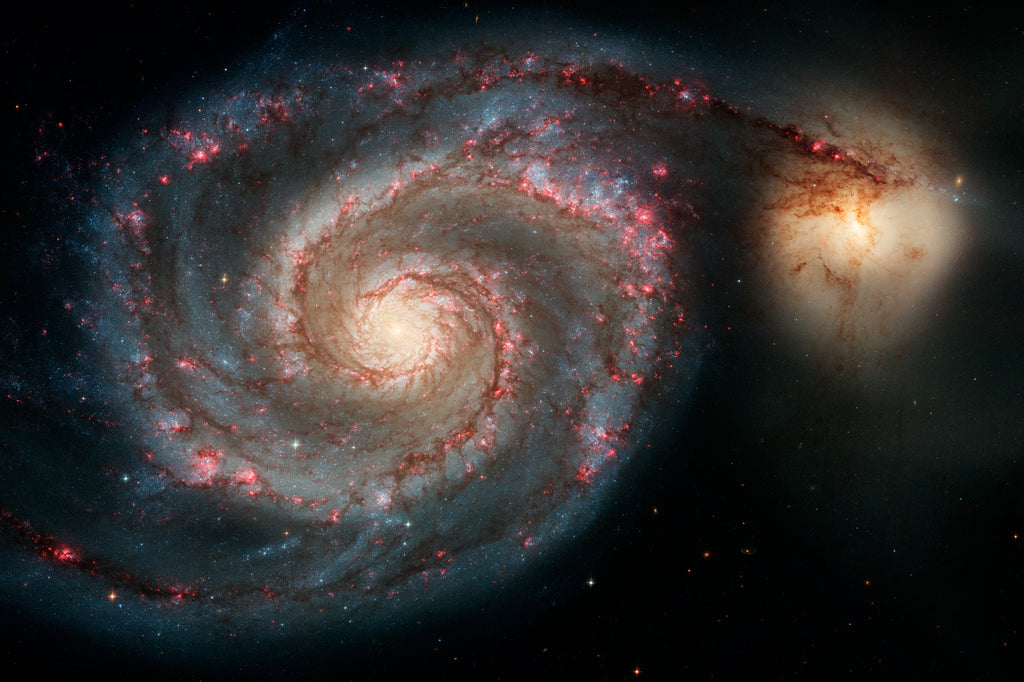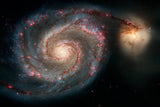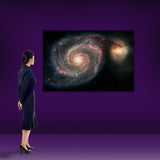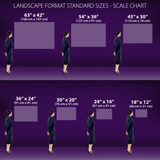 Looking for an exact size?
Email us for custom sizes and materials including:
• Stunning Metal Prints
• Gallery quality Acrylic Prints
• Amazing Framed Backlit Prints and much more!
Tell us about your cosmic vision and we'll make it a reality!
Email us at: CustomPrint@BigBangPrints.com
Whirlpool
FREE SHIPPING within continental US
The graceful, winding arms of the majestic spiral galaxy M51 (NGC 5194) appear like a grand spiral staircase sweeping through space. They are actually long lanes of stars and gas laced with dust.
This sharpest-ever image of the Whirlpool Galaxy, taken in January 2005 with the Advanced Camera for Surveys aboard NASA's Hubble Space Telescope, illustrates a spiral galaxy's grand design, from its curving spiral arms, where young stars reside, to its yellowish central core, a home of older stars. The galaxy is nicknamed the Whirlpool because of its swirling structure.

The Whirlpool's most striking feature is its two curving arms, a hallmark of so-called grand-design spiral galaxies. Many spiral galaxies possess numerous, loosely shaped arms which make their spiral structure less pronounced. These arms serve an important purpose in spiral galaxies. They are star-formation factories, compressing hydrogen gas and creating clusters of new stars. In the Whirlpool, the assembly line begins with the dark clouds of gas on the inner edge, then moves to bright pink star-forming regions, and ends with the brilliant blue star clusters along the outer edge.