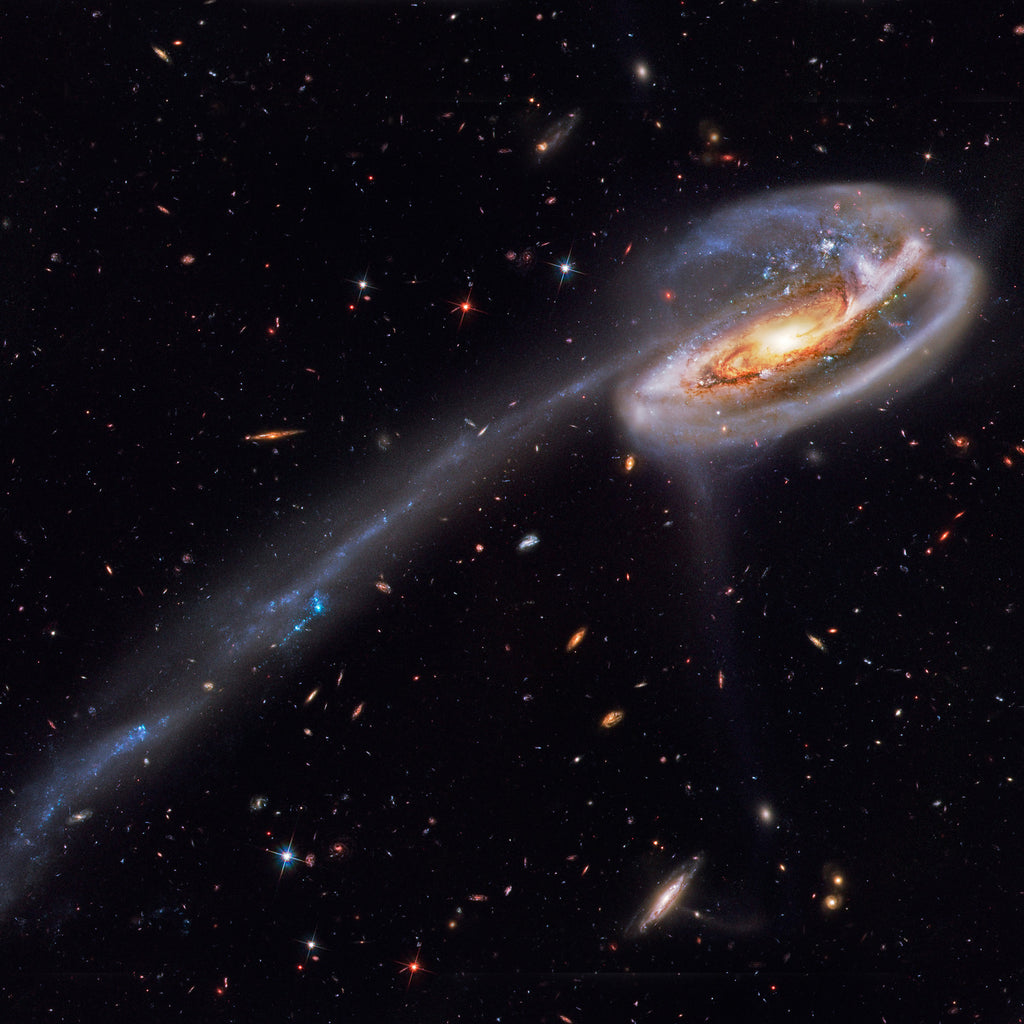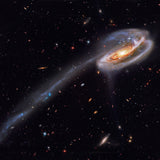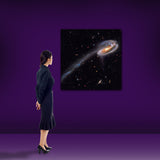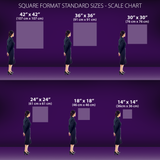 Looking for an exact size?
Email us for custom sizes and materials including:
• Stunning Metal Prints
• Gallery quality Acrylic Prints
• Amazing Framed Backlit Prints and much more!
Tell us about your cosmic vision and we'll make it a reality!
Email us at: CustomPrint@BigBangPrints.com
Tadpole
FREE SHIPPING within continental US
Against a stunning backdrop of thousands of galaxies, this odd-looking galaxy with the long streamer of stars appears to be racing through space, like a runaway pinwheel firework.
This picture of the galaxy UGC 10214 was taken by the Advanced Camera for Surveys (ACS), which was installed aboard NASA's Hubble Space Telescope in March during Servicing Mission 3B. Dubbed the "Tadpole," this spiral galaxy is unlike the textbook images of stately galaxies. Its distorted shape was caused by a small interloper, a very blue, compact galaxy visible in the upper left corner of the more massive Tadpole. The Tadpole resides about 420 million light-years away in the constellation Draco.

Seen shining through the Tadpole's disk, the tiny intruder is likely a hit-and-run galaxy that is now leaving the scene of the accident. Strong gravitational forces from the interaction created the long tail of debris, consisting of stars and gas that stretch out more than 280,000 light-years.