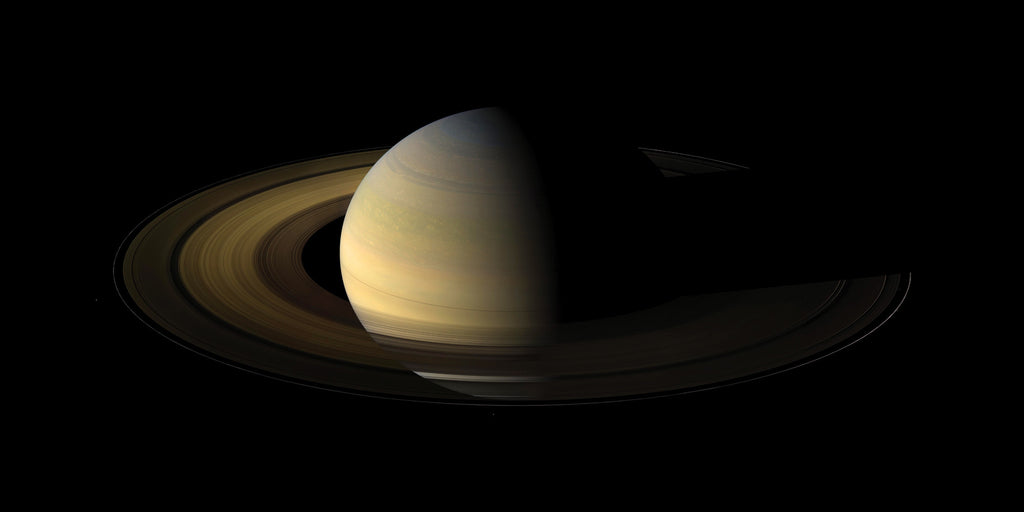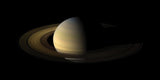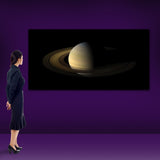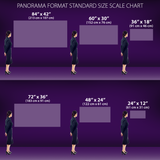 Looking for an exact size?
Email us for custom sizes and materials including:
• Stunning Metal Prints
• Gallery quality Acrylic Prints
• Amazing Framed Backlit Prints and much more!
Tell us about your cosmic vision and we'll make it a reality!
Email us at: CustomPrint@BigBangPrints.com
Saturn II
FREE SHIPPING within continental US
Of the countless equinoxes Saturn has seen since the birth of the solar system, this one, captured here in a mosaic of light and dark, is the first witnessed up close by an emissary from Earth ... none other than our faithful robotic explorer, Cassini.

Seen from our planet, the view of Saturn's rings during equinox is extremely foreshortened and limited. But in orbit around Saturn, Cassini had no such problems. From 20 degrees above the ring plane, Cassini's wide angle camera shot 75 exposures in succession for this mosaic showing Saturn, its rings, and a few of its moons a day and a half after exact Saturn equinox, when the sun's disk was exactly overhead at the planet's equator.