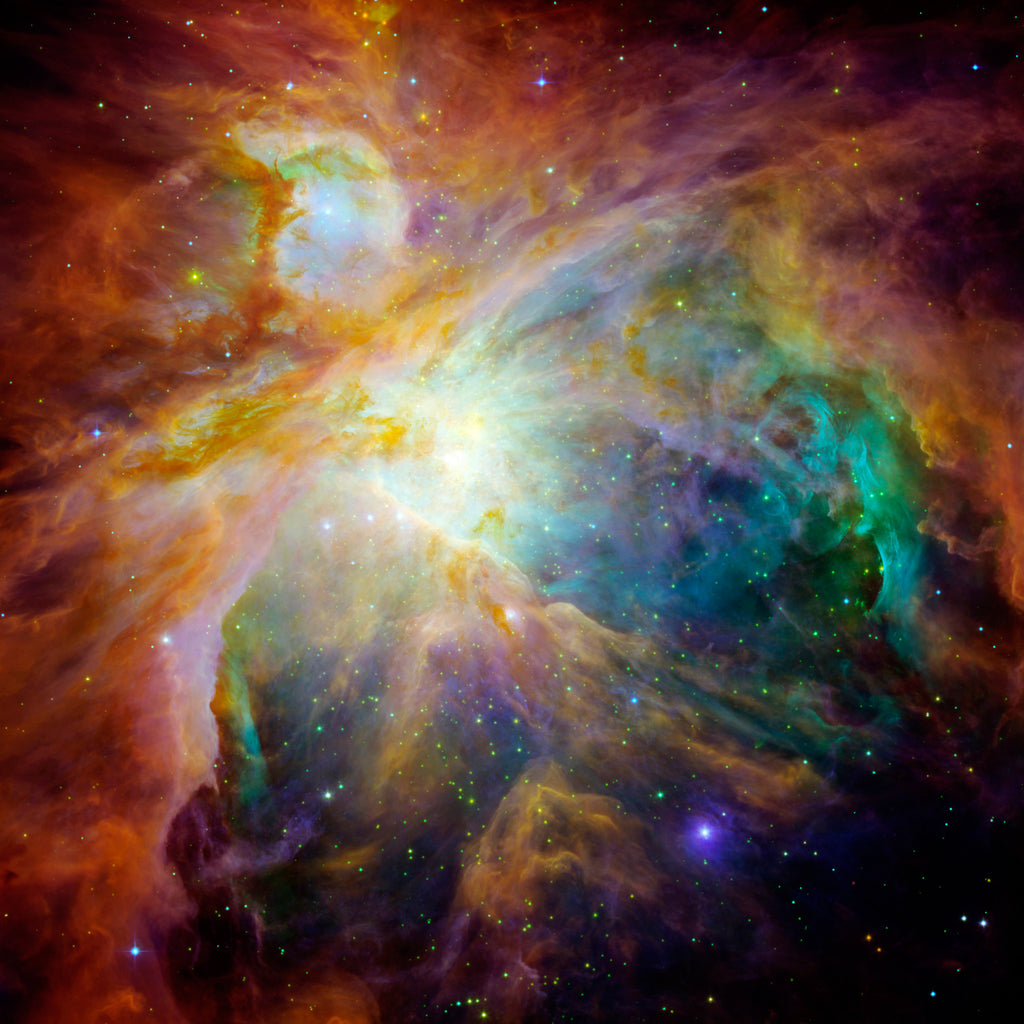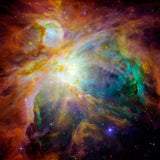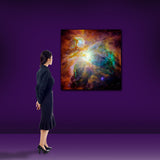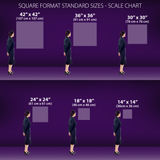 Looking for an exact size?
Email us for custom sizes and materials including:
• Stunning Metal Prints
• Gallery quality Acrylic Prints
• Amazing Framed Backlit Prints and much more!
Tell us about your cosmic vision and we'll make it a reality!
Email us at: CustomPrint@BigBangPrints.com
Orion VI
FREE SHIPPING within continental US
This dramatic image offers a peek inside a cavern of roiling dust and gas where thousands of stars are forming. The image, taken by the Advanced Camera for Surveys (ACS) aboard NASA/ESA Hubble Space Telescope, represents the sharpest view ever taken of this region, called the Orion Nebula. More than 3,000 stars of various sizes appear in this image. Some of them have never been seen in visible light. These stars reside in a dramatic dust-and-gas landscape of plateaus, mountains, and valleys that are reminiscent of the Grand Canyon.
The Orion Nebula is a picture book of star formation, from the massive, young stars that are shaping the nebula to the pillars of dense gas that may be the homes of budding stars. The bright central region is the home of the four heftiest stars in the nebula. The stars are called the Trapezium because they are arranged in a trapezoid pattern. Ultraviolet light unleashed by these stars is carving a cavity in the nebula and disrupting the growth of hundreds of smaller stars. Located near the Trapezium stars are stars still young enough to have disks of material encircling them. These disks are called protoplanetary disks or "proplyds" and are too small to see clearly in this image. The disks are the building blocks of solar systems.