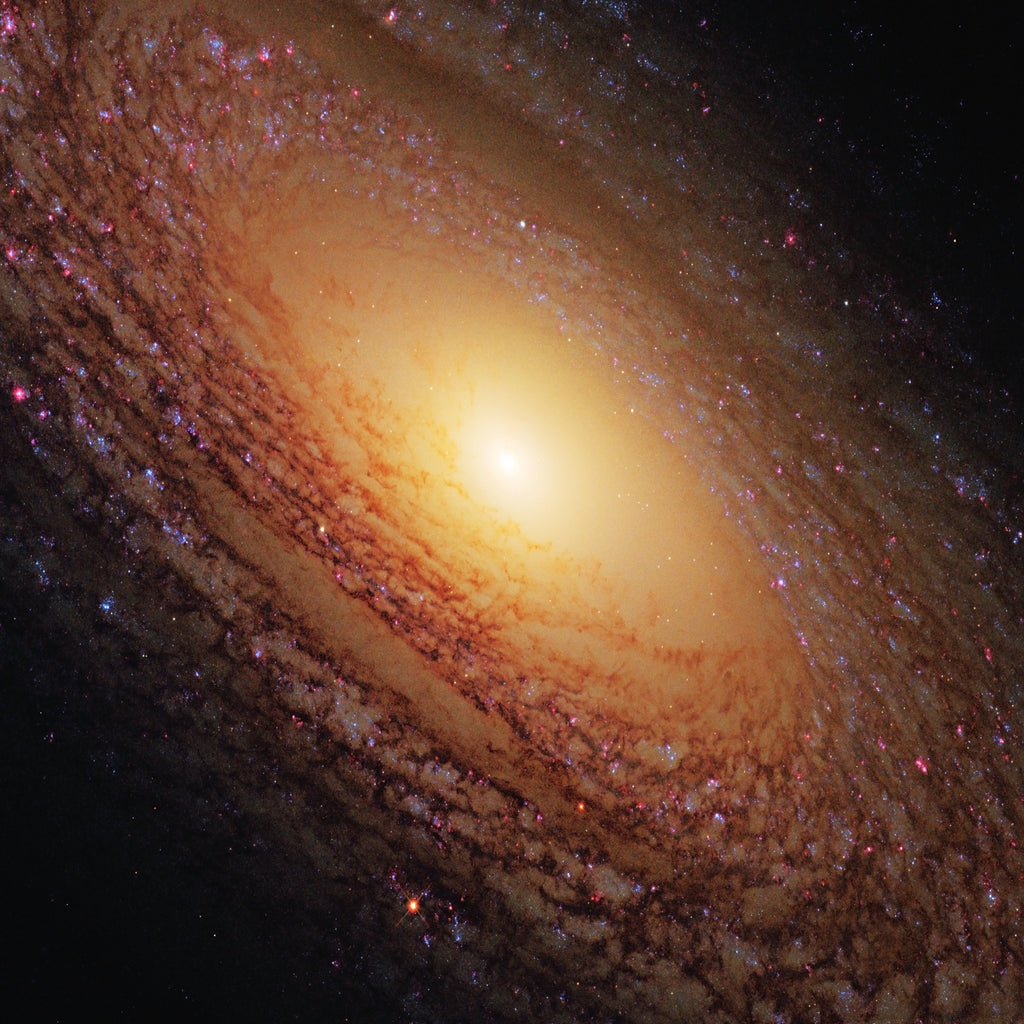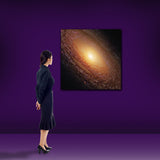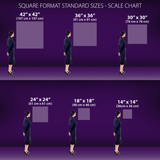 Looking for an exact size?
Email us for custom sizes and materials including:
• Stunning Metal Prints
• Gallery quality Acrylic Prints
• Amazing Framed Backlit Prints and much more!
Tell us about your cosmic vision and we'll make it a reality!
Email us at: CustomPrint@BigBangPrints.com
Majestic (NGC 2841)
FREE SHIPPING within continental US
NASA's Hubble Space Telescope reveals a majestic disk of stars and dust lanes in this view of the spiral galaxy NGC 2841.
A bright cusp of starlight marks the galaxy's center. Spiraling outward are dust lanes that are silhouetted against the population of whitish middle-aged stars. Much younger blue stars trace the spiral arms.

Notably missing are pinkish emission nebulae indicative of new star birth. It is likely that the radiation and supersonic winds from fiery, super-hot, young blue stars cleared out the remaining gas (which glows pink), and hence shut down further star formation in the regions in which they were born. NGC 2841 currently has a relatively low star formation rate compared to other spirals that are ablaze with emission nebulae.

NGC 2841 lies 46 million light-years away in the constellation of Ursa Major (The Great Bear). This image was taken in 2010 through four different filters on Hubble's Wide Field Camera 3. Wavelengths range from ultraviolet light through visible light to near-infrared light.