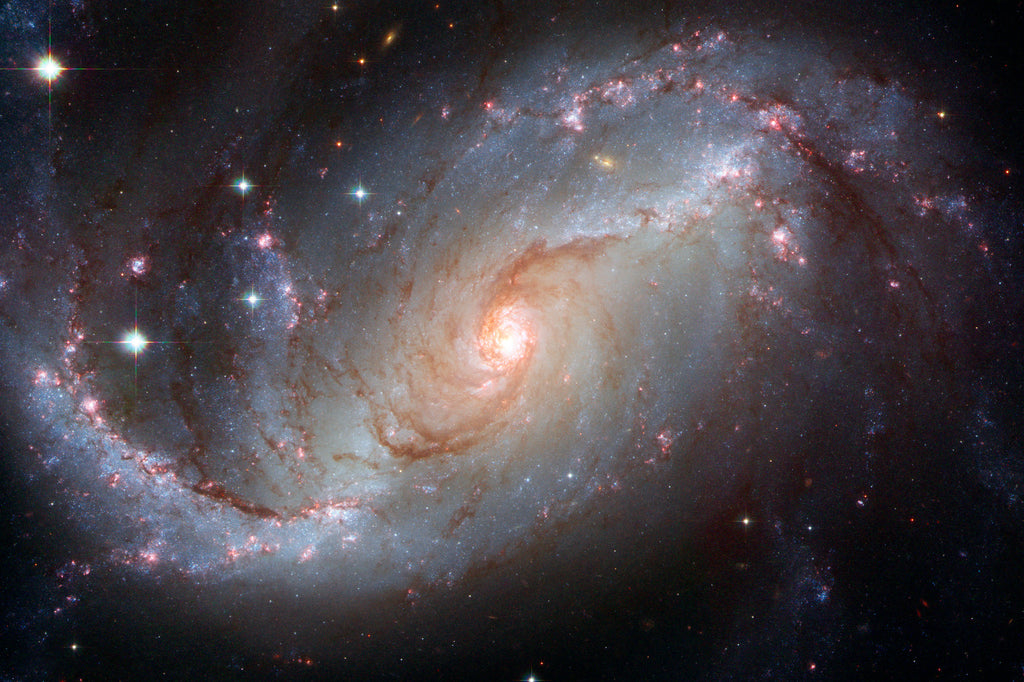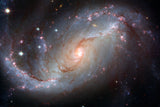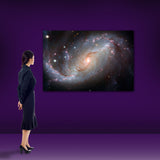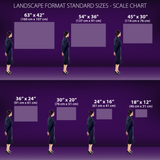 Looking for an exact size?
Email us for custom sizes and materials including:
• Stunning Metal Prints
• Gallery quality Acrylic Prints
• Amazing Framed Backlit Prints and much more!
Tell us about your cosmic vision and we'll make it a reality!
Email us at: CustomPrint@BigBangPrints.com
Klasters (NGC 1672)
FREE SHIPPING within continental US
The barred spiral galaxy NGC 1672, showing up clusters of hot young blue stars along its spiral arms, and clouds of hydrogen gas glowing in red. Delicate curtains of dust partially obscure and redden the light of the stars behind them. NGC 1672's symmetric look is emphasized by the four principal arms, edged by eye-catching dust lanes that extend out from the center.
Credit: NASA, ESA