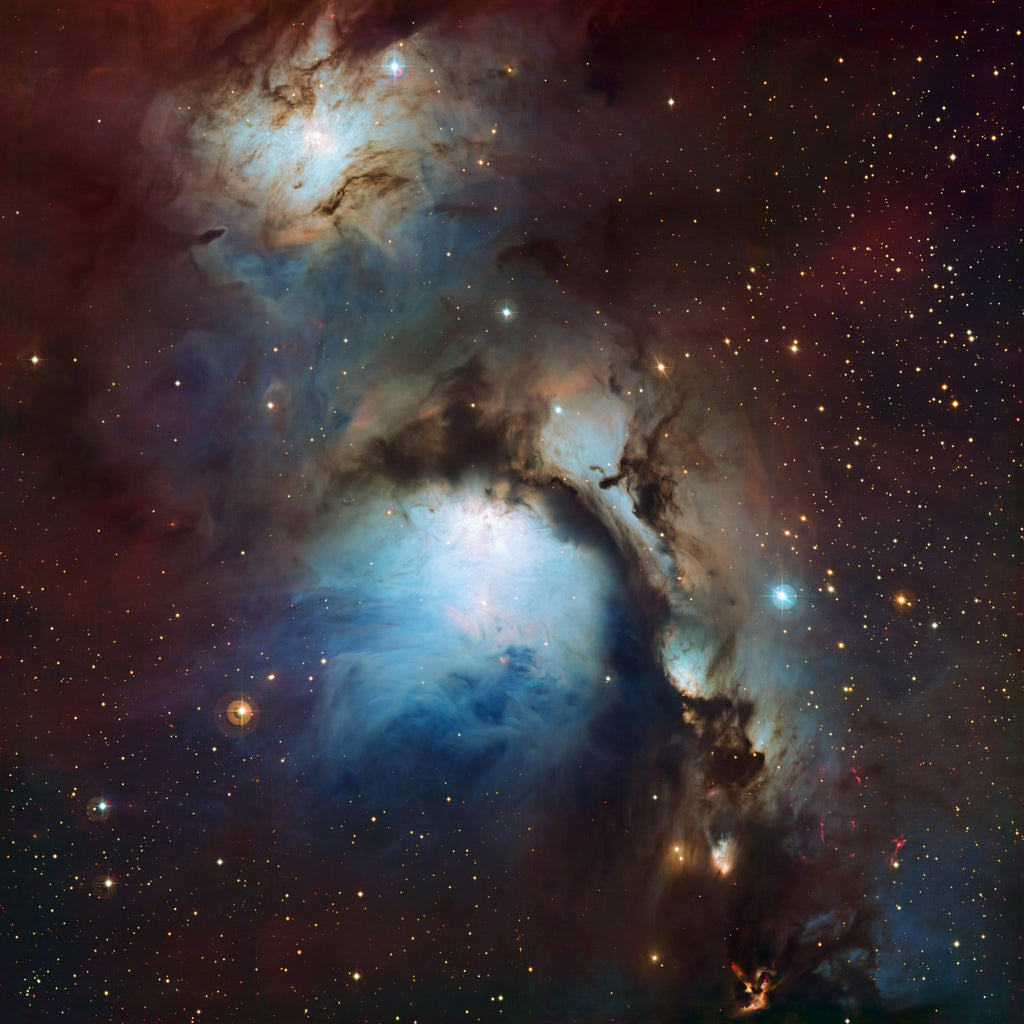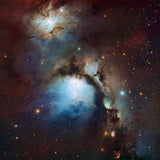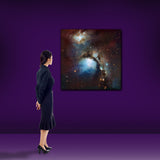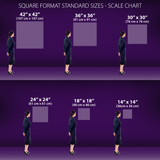 Looking for an exact size?
Email us for custom sizes and materials including:
• Stunning Metal Prints
• Gallery quality Acrylic Prints
• Amazing Framed Backlit Prints and much more!
Tell us about your cosmic vision and we'll make it a reality!
Email us at: CustomPrint@BigBangPrints.com
Nebula Cave (Messier 78)
FREE SHIPPING within continental US
This new image of the reflection nebula Messier 78 was captured using the Wide Field Imager camera on the MPG/ESO 2.2-metre telescope at the La Silla Observatory, Chile. This color picture was created from many monochrome exposures taken through blue, yellow/green and red filters, supplemented by exposures through a filter that isolates light from glowing hydrogen gas. The total exposure times were 9, 9, 17.5 and 15.5 minutes per filter, respectively.
Credit: ESO/Igor Chekalin