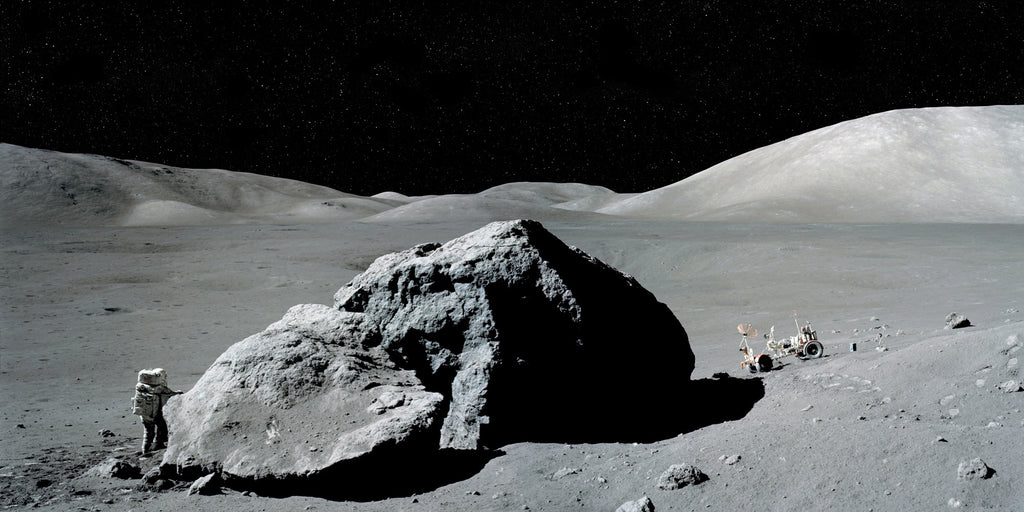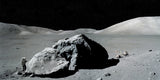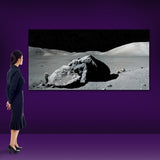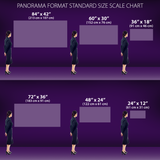 Looking for an exact size?
Email us for custom sizes and materials including:
• Stunning Metal Prints
• Gallery quality Acrylic Prints
• Amazing Framed Backlit Prints and much more!
Tell us about your cosmic vision and we'll make it a reality!
Email us at: CustomPrint@BigBangPrints.com
Lunar Landscape with Rover - Apollo 17
FREE SHIPPING within continental US
39 years ago, scientist-astronaut Harrison H. Schmitt is photographed standing next to a huge, split lunar boulder during the third Apollo 17 extravehicular activity (EVA) at the Taurus-Littrow landing site. The Lunar Roving Vehicle (LRV), which transported Schmitt and Eugene A. Cernan to this extravehicular station from their Lunar Module (LM), is seen in the background. The mosaic is made from two frames from Apollo 17 Hasselblad magazine 140. The two frames were photographed by Cernan.