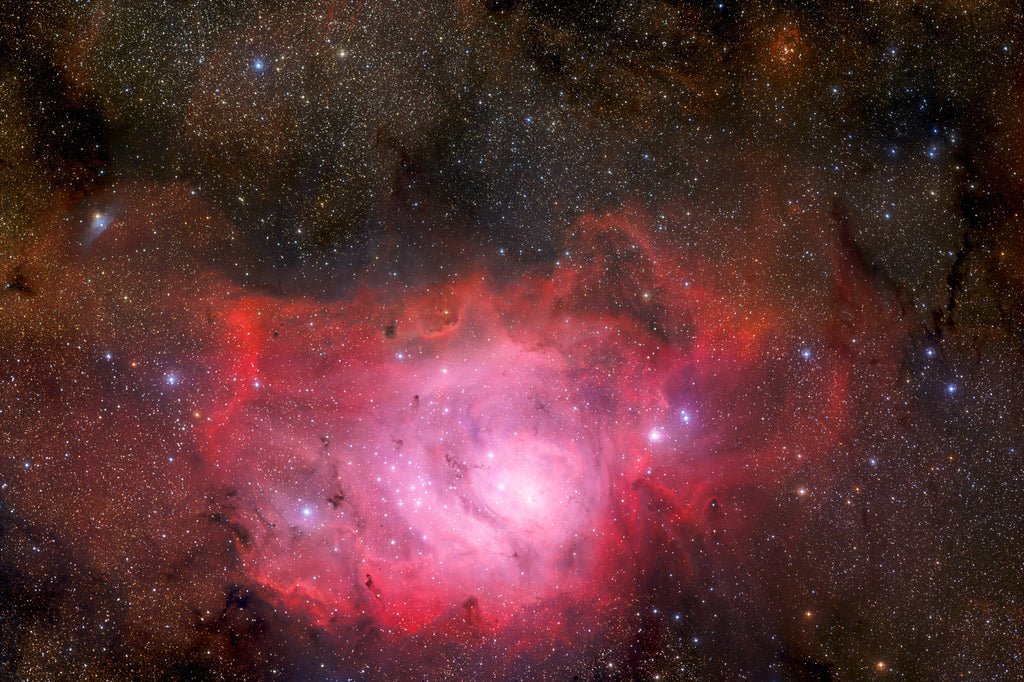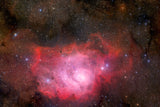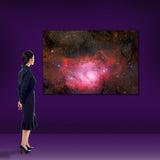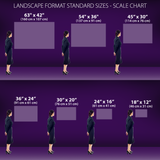 Looking for an exact size?
Email us for custom sizes and materials including:
• Stunning Metal Prints
• Gallery quality Acrylic Prints
• Amazing Framed Backlit Prints and much more!
Tell us about your cosmic vision and we'll make it a reality!
Email us at: CustomPrint@BigBangPrints.com
Lagoon III
FREE SHIPPING within continental US
The third image of ESO's GigaGalaxy Zoom project is an amazing vista of the Lagoon Nebula taken with the 67-million-pixel Wide Field Imager attached to the MPG/ESO 2.2-metre telescope at the La Silla Observatory in Chile. The image covers more than one and a half square degree — an area eight times larger than that of the Full Moon — with a total of about 370 million pixels. It is based on images acquired using three different broadband filters (B, V, R) and one narrow-band filter (H-alpha).
Credit: ESO