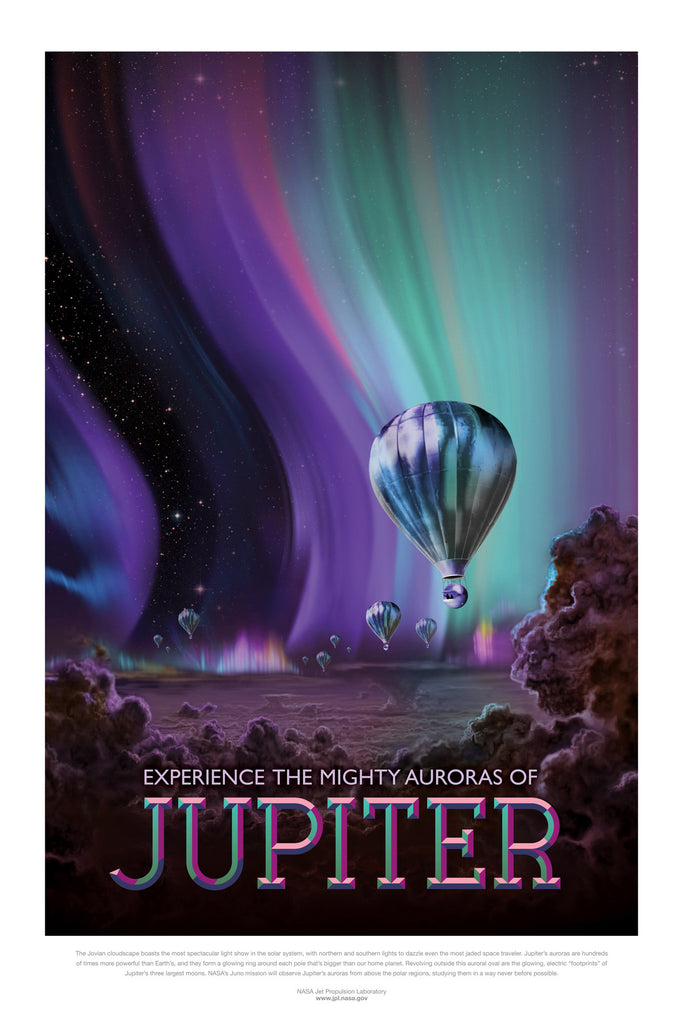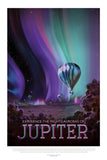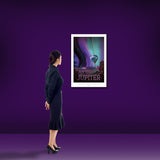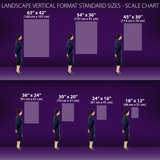 Looking for an exact size?
Email us for custom sizes and materials including:
• Stunning Metal Prints
• Gallery quality Acrylic Prints
• Amazing Framed Backlit Prints and much more!
Tell us about your cosmic vision and we'll make it a reality!
Email us at: CustomPrint@BigBangPrints.com
Jupiter - Mighty Auroras
FREE SHIPPING within continental US
The Jovian cloudscape boasts the most spectacular light show in the solar system, with northern and southern lights to dazzle even the most jaded space traveler. Jupiter's auroras are hundreds of times more powerful than Earth's, and they form a glowing ring around each pole that's bigger than our home planet. Revolving outside this auroral oval are the glowing, electric "footprints" of Jupiter's three largest moons. NASA's Juno mission will observe Jupiter's auroras from above the polar regions, studying them in a way never before possible.
Image Credit: JPL/NASA