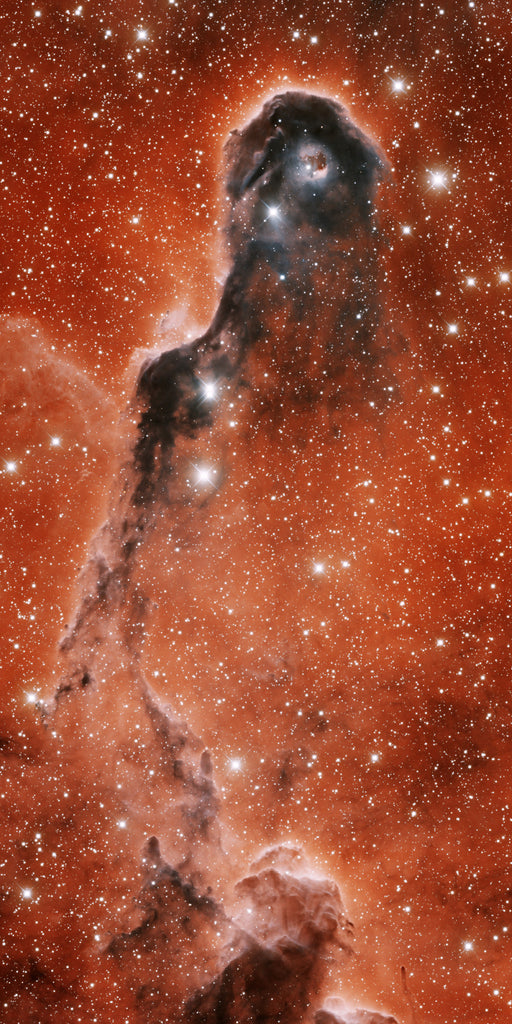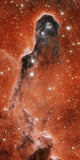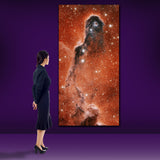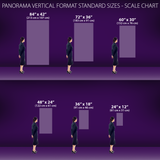 Looking for an exact size?
Email us for custom sizes and materials including:
• Stunning Metal Prints
• Gallery quality Acrylic Prints
• Amazing Framed Backlit Prints and much more!
Tell us about your cosmic vision and we'll make it a reality!
Email us at: CustomPrint@BigBangPrints.com
Elephant Trunk
FREE SHIPPING within continental US
This image was obtained with the wide-field view of the Mosaic camera on the Mayall 4-meter telescope at Kitt Peak National Observatory. IC 1396 is a giant emission nebula that is over 3 degrees in diameter. It is illuminated by a hot, massive O-type star (HD 206267) near its center. The star is not visible in this image- it is off of the top edge. This image is of IC 1396A, a dark, dense cloud of gas embedded in the nebula. It is informally known as the "Elephant Trunk Nebula" because of its distinctive shape. Images of other parts of IC 1396 are also available in this gallery. The image was generated with observations in the Hydrogen alpha (red), Sulphur [SII] (blue) and I (orange) filters.
Credit: T.A. Rector (University of Alaska Anchorage) and H. Schweiker (WIYN and NOAO/AURA/NSF)