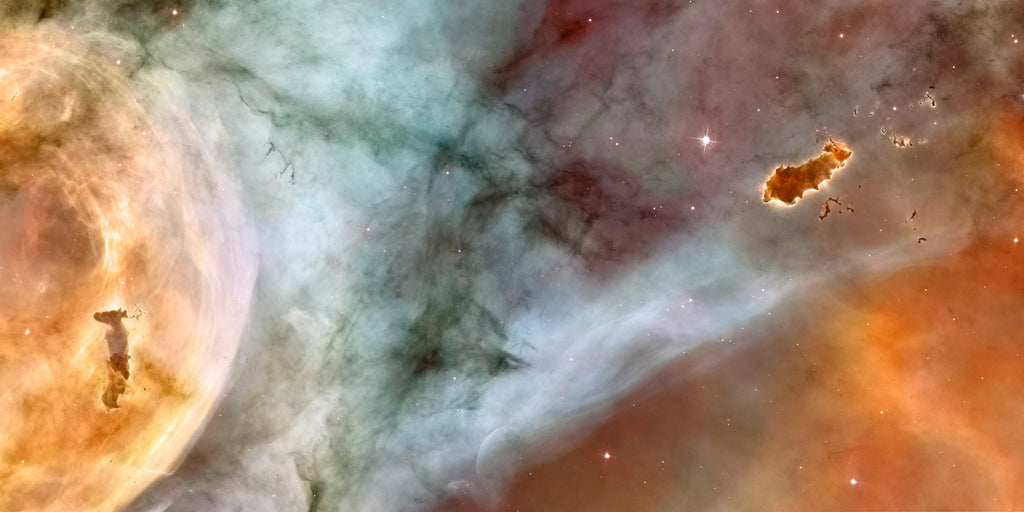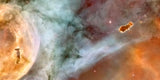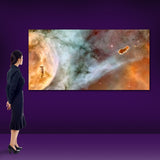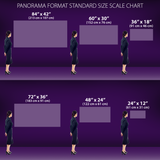 Looking for an exact size?
Email us for custom sizes and materials including:
• Stunning Metal Prints
• Gallery quality Acrylic Prints
• Amazing Framed Backlit Prints and much more!
Tell us about your cosmic vision and we'll make it a reality!
Email us at: CustomPrint@BigBangPrints.com
Nebula Carina VII
FREE SHIPPING within continental US
A Bok globule nicknamed the "caterpillar" appears at the right. Its glowing edge indicates that it is being photoionized by the hottest stars in the cluster. It has been hypothesized that stars may form inside such dusty cocoons. The top of the Keyhole Nebula, the most prominent feature embedded inside Carina, is on the left. Another Bok globule is in the foreground.
Credit for Hubble Image: NASA, ESA, N. Smith (University of California, Berkeley), and The Hubble Heritage Team (STScI/AURA)