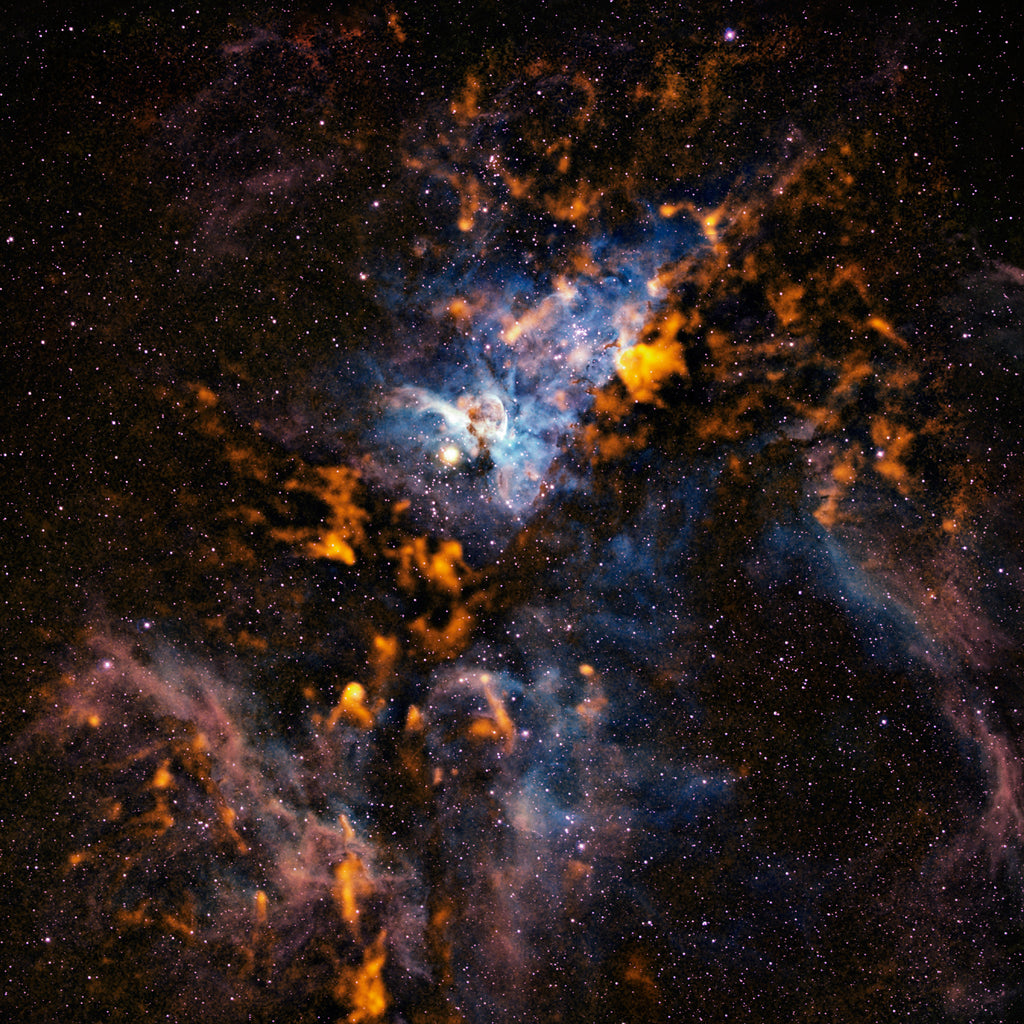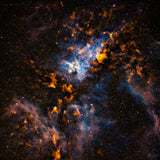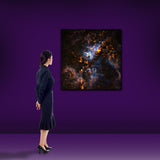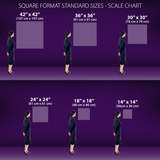 Looking for an exact size?
Email us for custom sizes and materials including:
• Stunning Metal Prints
• Gallery quality Acrylic Prints
• Amazing Framed Backlit Prints and much more!
Tell us about your cosmic vision and we'll make it a reality!
Email us at: CustomPrint@BigBangPrints.com
Nebula Carina V
FREE SHIPPING within continental US
Observations made with the APEX telescope in submillimetre-wavelength light reveal the cold dusty clouds from which stars form in the Carina Nebula. This site of violent star formation, which plays host to some of the highest-mass stars in our galaxy, is an ideal arena in which to study the interactions between these young stars and their parent molecular clouds.
Using the LABOCA camera on the Atacama Pathfinder Experiment (APEX) telescope on the plateau of Chajnantor in the Chilean Andes, a team of astronomers led by Thomas Preibisch (Universitäts–Sternwarte München, Ludwig-Maximilians-Universität, Germany), in close cooperation with Karl Menten and Frederic Schuller (Max-Planck-Institut für Radioastronomie, Bonn, Germany), imaged the region in submillimetre light. At this wavelength, most of the light seen is the weak heat glow from cosmic dust grains. The image therefore reveals the clouds of dust and molecular gas — mostly hydrogen — from which stars may form. At -250ºC, the dust grains are very cold, and the faint glow emanating from them can only be seen at submillimetre wavelengths, significantly longer than those of visible light. Submillimetre light is, therefore, key to studying how stars form and how they interact with their parent clouds.