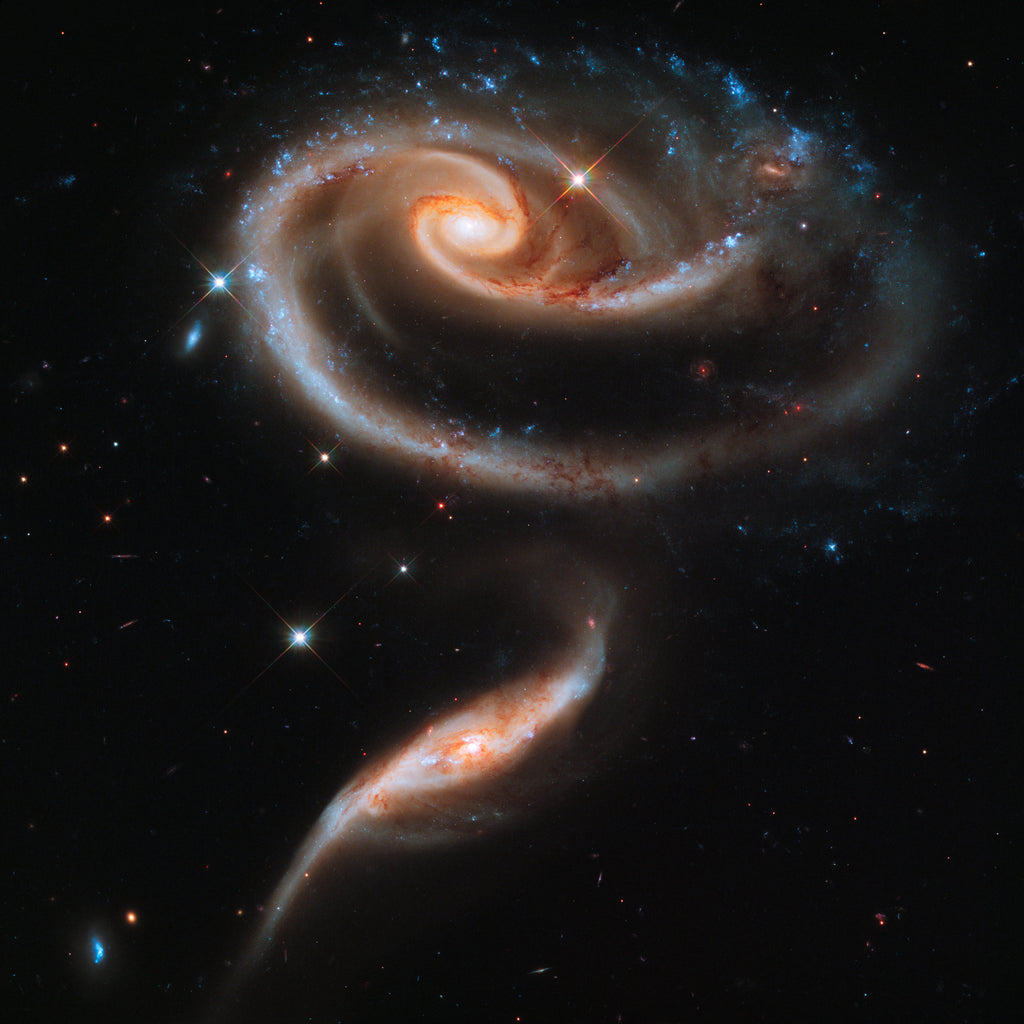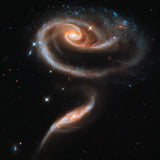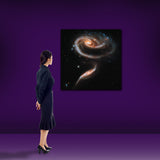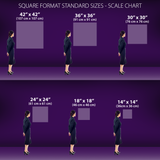 Looking for an exact size?
Email us for custom sizes and materials including:
• Stunning Metal Prints
• Gallery quality Acrylic Prints
• Amazing Framed Backlit Prints and much more!
Tell us about your cosmic vision and we'll make it a reality!
Email us at: CustomPrint@BigBangPrints.com
Rose (Arp 273)
FREE SHIPPING within continental US
In celebration of the 21st anniversary of the Hubble Space Telescope's deployment into space, astronomers at the Space Telescope Science Institute in Baltimore, Maryland USA, pointed Hubble's eye to an especially photogenic group of interacting galaxies called Arp 273.
The larger of the spiral galaxies, known as UGC 1810, has a disk that is tidally distorted into a rose-like shape by the gravitational tidal pull of the companion galaxy below it, known as UGC 1813. A swath of blue jewels across the top is the combined light from clusters of intensely bright and hot young blue stars.

These massive stars glow fiercely in ultraviolet light. The smaller, nearly edge-on companion shows distinct signs of intense star formation at its nucleus, perhaps triggered by the encounter with the companion galaxy.