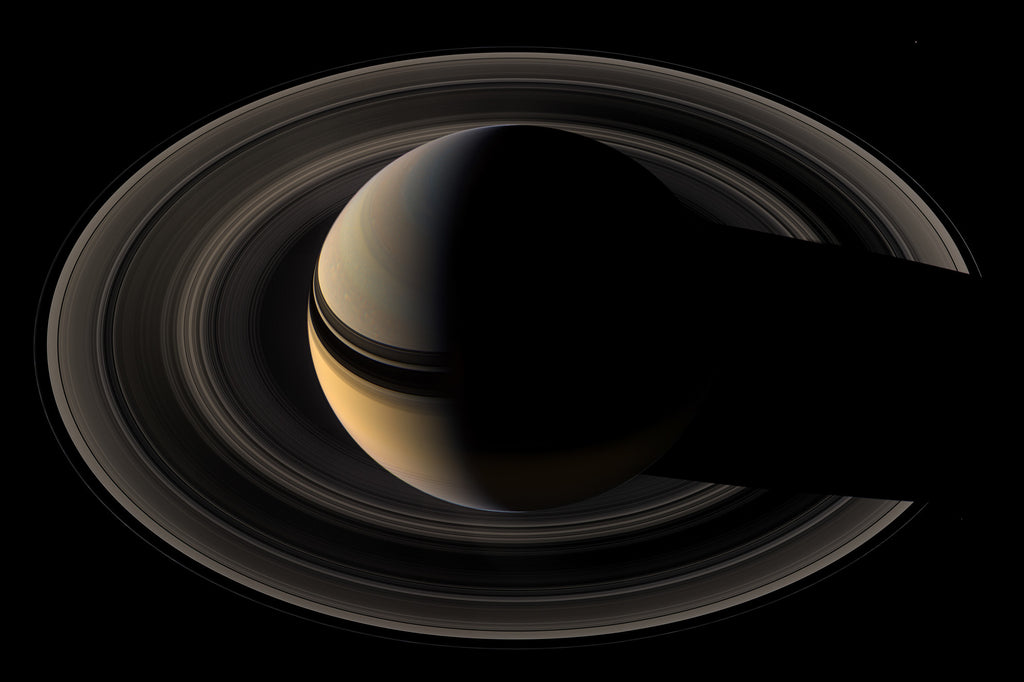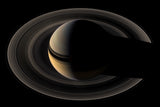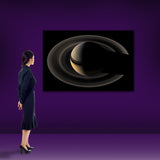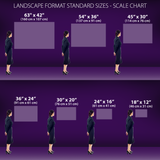 Looking for an exact size?
Email us for custom sizes and materials including:
• Stunning Metal Prints
• Gallery quality Acrylic Prints
• Amazing Framed Backlit Prints and much more!
Tell us about your cosmic vision and we'll make it a reality!
Email us at: CustomPrint@BigBangPrints.com
Saturn III
FREE SHIPPING within continental US
Saturn sits nested in its rings of ice as Cassini once again plunges toward the graceful giant.
This natural color mosaic was acquired by the Cassini spacecraft as it soared 39 degrees above the unilluminated side of the rings.

Little light makes its way through the rings to be scattered in Cassini's direction in this viewing geometry, making the rings appear somewhat dark compared to the reflective planet. The view can be contrasted with earlier mosaics designed to showcase the rings rather than the planet, which were therefore given longer exposure times (see PIA08362 and PIA08361).

Bright clouds play in the blue-gray skies of the north. The ring shadows continue to caress the planet as they slide farther south toward their momentary disappearance during equinox in 2009. The rings' reflected light illuminates the southern hemisphere on Saturn's night side.